New Pro 1100 Cellular Amplifier Gets High Marks in Debut at Marian University
A distinguished Franciscan learning institution celebrating 82 years in Indianapolis, IN., Marian University is widely recognized for preparing transformative leaders in service to the world.
The university is also known for its close-knit community—defined by its commitment to the education, safety, social well-being, and success of its 4,000-strong student body. The Michael A. Evans Center for Health Sciences at Marian University is a testament to this commitment.
Designed to LEED Gold standards for international green building certification, its key features include thick insulation, low energy heating and cooling systems, and high-efficiency windows.
Beyond the emphasis on environmental impact, Marian University commissioned the building with safety in mind. The center's use of double-concrete walls is intended to prevent the spread of fire throughout the building or from jumping to any of the neighboring structures on campus.
The Challenge
Unfortunately, using such state-of-the-art technology and construction practices came with an unseen price; in the form of weak, unreliable cell signal that resulted in several dead zones. The old oak trees dotting the new building's exterior (further blocking signal) didn't help matters.  
Ironically, it was the Evans Center's Browning Anatomy Lab and its 36-stations designated for cadaver dissections where Marian students, faculty, and staff often experienced dead zones.
Besides the inconvenience of dropped calls and missed texts, campus safety was a top priority.
Marian University was no stranger to natural disaster. The threat of tornados had driven people to the basements of the college buildings for safety. In the event of similar disaster, it would be difficult for anyone to make an outgoing cell call from the Evans Center or its lab.
Worse yet, if a lockdown was activated during an emergency, there would be a concern if a mass text broadcast with a warning would reach everyone in time or if staff could communicate with emergency personnel outside the school.
The Solution
For a university the size of Marian, pursuing an Active Distributed Antenna Solution (DAS) using fiber optic cables and remote nodes wasn't a good solution as it would be costly and time-intensive to deploy.
Taking this into consideration, a WilsonPro cellular amplifier solution was ideal for Marian University's needs since it's a fraction of the cost of active DAS, pre-carrier/FCC approved and boosts signal for all cell carriers. The Evans Center and its Browning Anatomy Lab would also provide an opportunity to install the new WilsonPro Pro 1100 in one of its first real-world applications.
With an installation scheduled during finals weeks, the Pro 1100 was put to the ultimate test.
The Results
Justin Klohn, the Wilson Amplifiers installation specialist assigned to the project, was excited to help Marian University overcome its cell signal connectivity challenges. He was also enthused to see what the WilsonPro Pro 1100 was capable of, since it was a product he'd never used before.
"I like testing out new products," Klohn said. "I got the rundown (on the Pro 1100) before the install—including the amplifier's output.  I have to say, it outperformed my expectations." He also commented that the amplifier had a "nice, sleek design."
Going into the job, Klohn recognized that outside signal strength was good for all major carriers. He focused on bringing that signal inside and amplifying it throughout the Evans Center—including the cadaver lab, the lower basement, locker rooms, bathrooms, and mechanical (HVAC) rooms.
Six antennas would be used for the Marian installation. The longest cable run would be 150 feet, with 125 feet of cable from outside antenna to amplifier alone. After two days of around the clock work, the installation would be completed with minimal interruption on campus.
After a subsequent walkthrough with the university's IT director, the Pro 1100 was powered up.
"Within seconds you could receive text messages and make calls out. Conference calls were being made. People were even able to play YouTube videos and stream music. The IT director was extremely happy with results. He didn't know what to expect; especially regarding how much coverage they got in the Evans Center. The IT director was able to hold a call around the entire basement. It was incredible."
Based on Klohn's experience, the Pro 1100 was up and running faster than previous models. After a few days of stabilization, output was even better.
Given the success of the Pro 1100 installation in the Evans Center building, and how decisively it resolved the problematic dead zones in the cadaver lab, Marian University is now considering the use of WilsonPro products to solve connectivity issues in other areas of campus.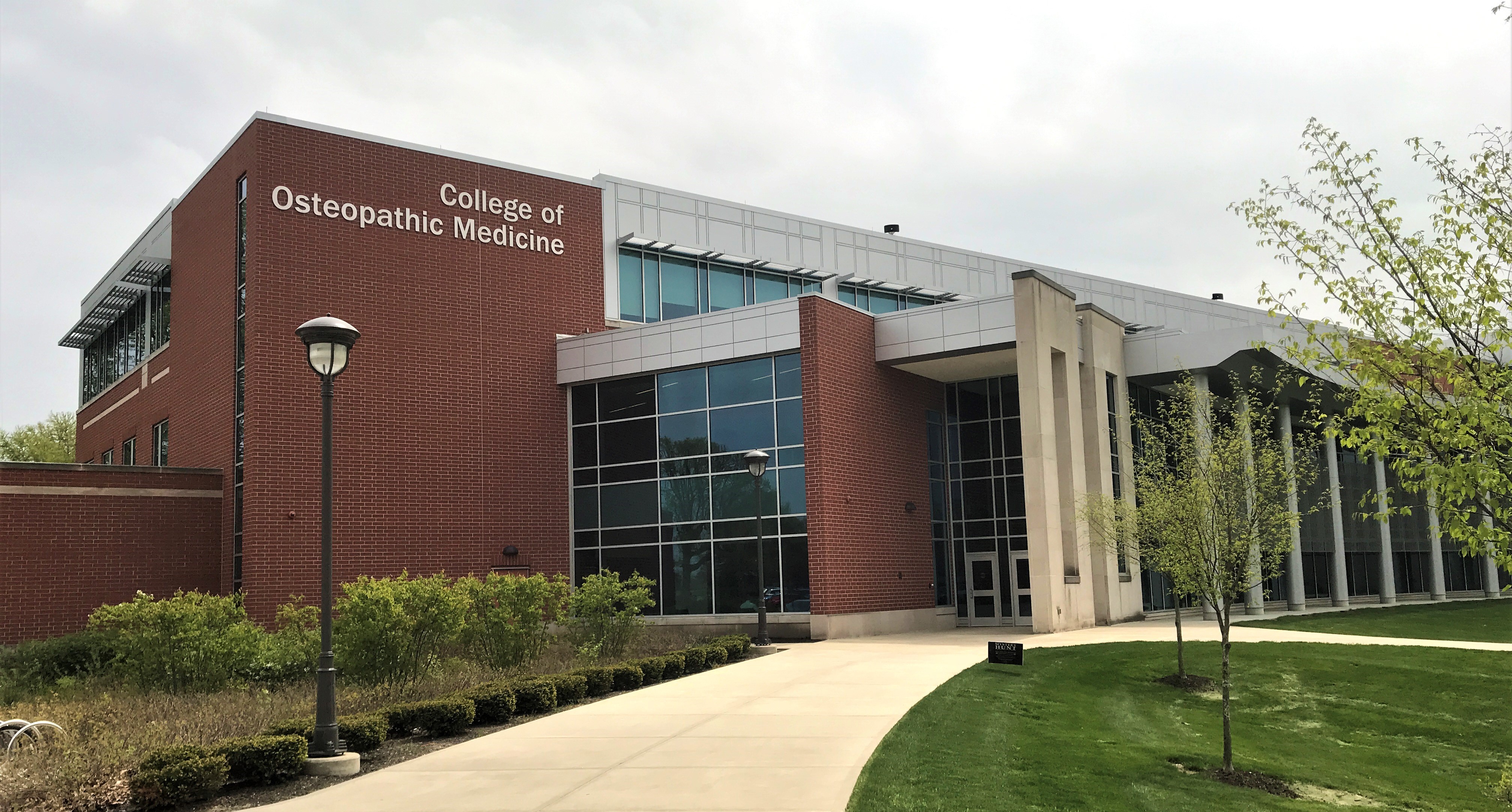 To learn more about the Pro 1100 or to find out how a WilsonPro cellular amplifier solution can help with connectivity issues at your University contact us below. 
Categories:
Case Studies
Cell Phone Signal Booster