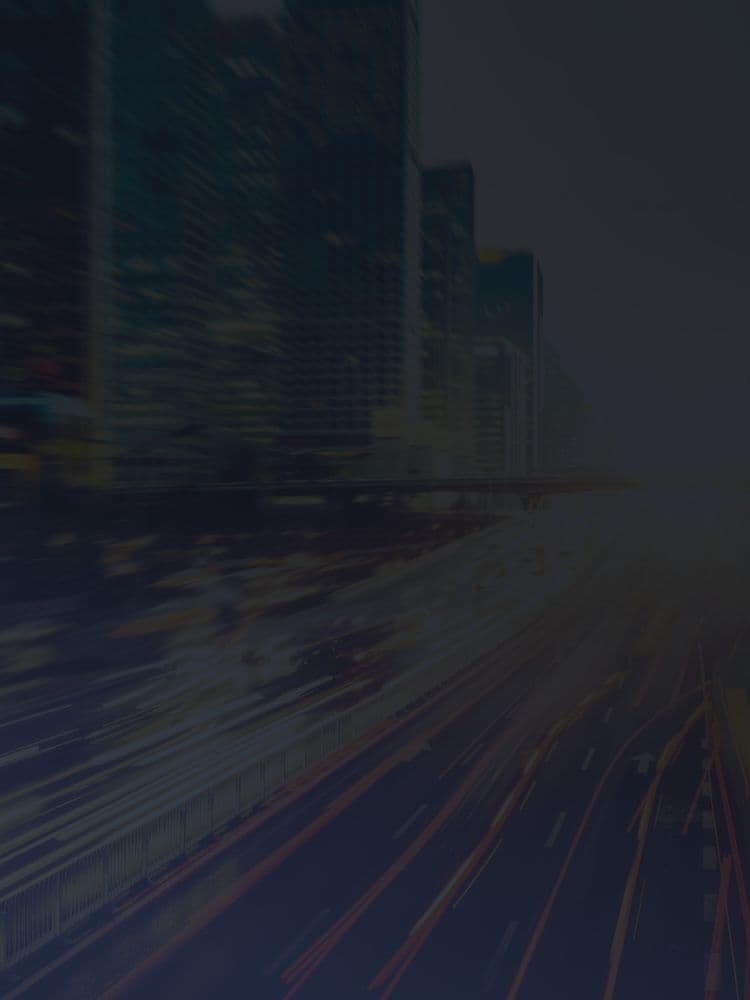 Consistent cellular signal reception is swiftly becoming as necessary as running water in our increasingly wireless world. Disruptions can block the flow of information, halt work processes, and create embarrassing or critical inefficiencies for your company and clients.
Weak or nonexistent cell phone service can cost your business dearly with respect to convenience, productivity, and revenue. It's important to research and implement a solution that provides reliable connectivity within your budget.
What Causes Poor Cellular Reception for Businesses?
Weak cellular service can happen almost anywhere, even in urban areas. Whenever something obstructs the path of a cell tower's radio frequency waves, you may experience poor reception or even no reception at all on your device.
Common causes of poor cellular reception include:
Construction materials
Dense trees
Mountains, valleys, and other geographic features
Distance from cell towers
Certain weather conditions
These are all factors that can reduce data speeds, call quality, and internet connections within your commercial property.
Technology to Improve Cellular Coverage
When it comes to securing consistent reception, the wrong solution for your business can result in an unnecessarily hefty financial investment. Fortunately, there are several wireless solutions for business both large and small.
The most common option for large commercial spaces is a Distributed Antenna System (DAS), which comes in two types: active and passive. As a starting point, let's compare these two systems in terms of which of these is the most financially feasible choice to keep your company connected.
What Is a Distributed Antenna System?
A distributed antenna system (DAS) is a system of antennas that enhance cellular and other radio signals for broader coverage and more consistent reception. A DAS has three main components:
Signal source
Central repeater unit
In-building distribution
How Does Active DAS Work?
An active DAS system uses antennas and fiber optic cables to take a cell signal from a remote source, typically a specific carrier such as AT&T or T-Mobile. The central repeater unit converts the signal from an analog radio frequency to a digital signal and amplifies it. Finally, the DAS system redistributes the enhanced signal over a wide area.
Active DAS systems help enhance the signal to and from cell towers close by to create a secure connection with broad, reliable coverage for all the users on the property.
Who Can Benefit From an Active DAS System?
Active DAS systems can help businesses with extremely large properties where users struggle with poor call quality and lagging data speeds. They are often the best-in-class solution for providing connectivity to thousands of users in a confined area.
These powerful systems work in expansive spaces such as stadiums, subway stations, and airports.
Advantages
Most powerful option: An active DAS offers the most robust signal enhancement available.
Coverage: An active DAS gives you practically limitless coverage over a broad area.
Best for: This system makes sense for a building over 500,000 square feet in need of wall-to-wall coverage for high traffic. However, this applies to less than 2% of commercial facilities in the U.S.
Considerations
Deployment time: Installation of an active DAS is a lengthy process, often taking up to 18 months.
FCC regulations: The FCC mandates carrier approval for an active DAS, requiring coordination and integration with carrier engineers.
Specialized equipment: Active DAS systems require a sizable investment of capital and infrastructure, including a dedicated backhaul.
Retrofitting: The infrastructure-intensive nature of active DAS systems makes this option difficult and expensive to retrofit.
Costs
Installing a single-carrier active DAS costs $2 to $4 per square foot. Multi-carrier installs can spike up to $5 to $10 per square foot. There may be recurring fees for fiber optics support and backhaul requirements as well. These expenses can easily reach into the millions.
How Does Passive DAS Work?
A passive DAS system, also called a bi-directional amplifier, captures an outside cellular signal from a cell tower, enhances the signal up to 32 times, and distributes it throughout the premises. This system does not create new signals but relies on a decent outside signal in lieu of a direct connection.
Who Can Benefit from Passive DAS?
Businesses looking for a connective solution that can be quickly implemented will find a passive DAS system attractive. Companies who are leasing their properties will appreciate not having to invest in a massive infrastructure or bureaucratic challenges as they would with an active DAS. They would also be able to customize and scale the system as their needs evolve.
Advantages
Deployment time: A passive DAS can typically be installed in days or weeks.
FCC regulations: Most passive DAS systems conform to FCC regulations and don't require any other regulatory approval.
Carrier-agnostic: Passive DAS systems support multiple carriers simultaneously and do not require carrier approval.
Best for: If your building is 10,000 to 500,000 square feet and doesn't need to create a signal, then passive DAS may be your most feasible choice for reliable cellular reception.
Considerations
Installation:  Depending on the size of the building, a passive DAS can be deployed within a few weeks.
Outside signal: Most urban locations can achieve strong reception from an outside signal. However, those in rural areas will likely need more robust amplifiers and antennas to gain the signal coverage they need for consistent coverage.
Cost
A passive DAS requires less overhead, less regulatory compliance and lighter equipment than an active DAS. Further, hardware and installation costs range from $0.30 to $1 per square foot. Such low costs make a passive DAS a viable cellular connectivity solution for many businesses not housed in huge facilities accommodating thousands of users at once.
How to Get Passive DAS Installed for Your Business
You can expect your WilsonPro authorized representative to guide you through several steps toward achieving consistent cellular service for your business.
Connect with an expert integrator: When you reach out to us, your WilsonPro representative will discuss your connectivity needs and connect you with a certified integrator that can handle your project.
Get a site survey: Your dedicated integrator will schedule a site survey at your business location to assess your cell signal amplification needs and determine the best solution.
Design your solution: Your integrator will formulate a customized installation plan and consider your connectivity needs, building size, and outside signal strength.
Get ongoing remote monitoring: Your WilsonPro integrator will continually monitor your new, cloud-enabled passive DAS system remotely, providing maintenance and support to ensure peak performance.
Active or Passive DAS: Which Is Your Best Option?
When searching for a cellular signal amplification system, you'll need to assess your needs, coverage area, budget, and timeline. Whether you own or lease your space can make a difference in your decision as well. Your WilsonPro authorized representative can help you determine which solution fits your situation.
Active DAS offers the strongest cellular coverage, but its strength comes at a substantial cost of time and finances. Further, the coverage would only extend to devices using the DAS's carrier or carriers. It's feasible for a stadium or subway system, but most businesses do not need to make such a huge investment to secure connectivity.
Passive DAS can accommodate a wide range of commercial applications for a fraction of what an active system would cost. It is much easier to install, using scalable antennas and coaxial cables instead of fiber optic cables. Passive DAS systems come FCC-approved and enhance cellular signal to every user on all frequencies and all carriers. From a fiscal perspective, passive DAS is the better choice for ensuring consistent cell signal quality for most businesses.
Consistent Cellular Coverage With WilsonPro Passive DAS Solutions
WilsonPro offers industry-leading cellular connectivity solutions for any type and size of enterprise. Ask us today how customized passive DAS can enhance your commercial space. We invite resellers to join the WilsonPro Partner Network for access to support, training, and helpful resources.