WilsonPro Partner Program
Partnerships are essential to business. At WilsonPro, we understand the value of our partners and strive to understand and support their unique business needs. The WilsonPro Partner Network is designed to provide varying types of partners with access to expertise and support across the world's leading cellular signal booster technology.
We aspire to provide the support, training and flexibility that aligned with your unique needs, so that you can better serve your customers, build loyalty and create new revenue opportunities.
Become a partner
Channel Partners
Whether it's a distributor selling WilsonPro through their value-added resellers or a system integrator addressing a client's data needs, our channel partners accelerate client satisfaction, growth, and profitability by reselling and referring WilsonPro's line of cell phone signal amplifier systems.
Working with our certified experts means clear, concrete, practical benefits for your network at every stage. Our partners include: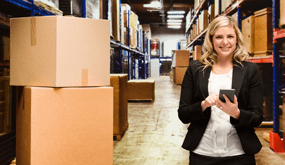 Distributors offer a broad range of value-added services for WilsonPro partners and serve as an extension of WilsonPro, helping to ensure partners have the products, tools and support needed to be successful. With extensive product knowledge, paired with global distribution, means that you get the products you need, where and when you need them. This helps projects stay on schedule and on budget.
Installers are local partners who understand the regional specifications that impact your network. Our rigorous training and certification program ensures that all of our installers are experts in the suite of WilsonPro solutions. This allows them to integrate the best installation practices from global networks into your regional network–– consistently and correctly.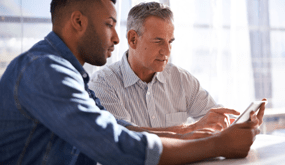 Integrators evaluate your technology and recommend the best way to integrate world-class WilsonPro solutions into your network. Technology upgrades, overlays and investments are seamlessly integrated into your network––maintaining high performance with minimal disruption and downtime.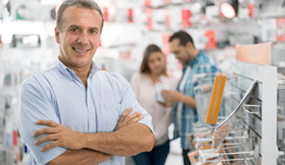 Value-Added Resellers are partners with national worldwide coverage that provide online sales access and carry immediately available product inventory. Resellers are certified in all WilsonPro solutions and offer their customers the full WilsonPro solution portfolio.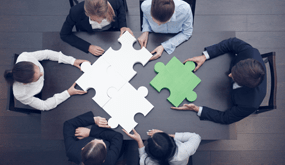 Strategic Alliances are trusted, well-known experts in specific areas of technology and expertise that enhance WilsonPro solutions. By partnering with well-known organizations we can offer our customers an ecosystem of the most advanced, innovative approaches to cellular signal network design, installation and maintenance.
"As one of Wilson Pro's in-building system design experts, we help to make office dead zones a thing of the past. We look forward to helping your office cost-effectively address the lost productivity from dropped calls and poor call quality."
Kevin Taylor, POWERFUL SIGNAL
WilsonPro's Partner Program Member
Why partner with WilsonPro?
Unrivaled expertise that can help you build trust with your customers and compliment your existing solutions.

Outstanding Support – Delivering world-class support for enterprise level technologies.
Extensive best-of-class solutions to best serve your customers' unique needs.
Flexible, simple and competitive partner programs aligned to your business model.

Free access to live and on-demand training and support.
Direct sales and marketing support—we have a team of people who are here to help you win bids, architect solutions, support clients and grow your business.
Wilson Electronics is a recognized innovation leader in the cellular booster industry and makes significant investments in R&D to stay on the leading-edge of cellular technology.