Cell Booster Integrator's Get Top-Notch Training in Dallas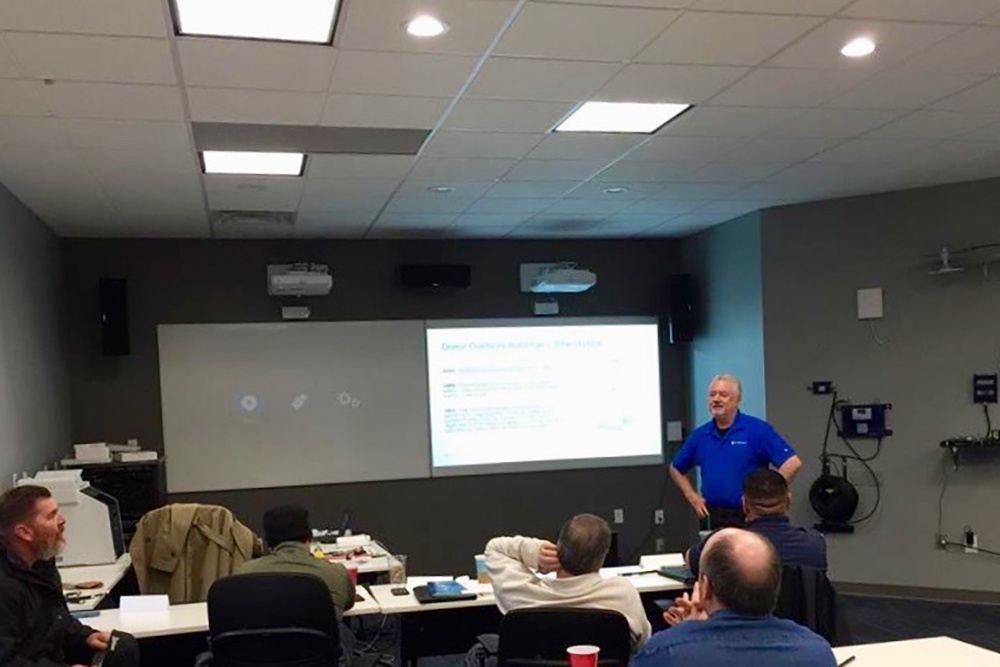 As a cell signal booster integrator, you need to know how to provide customers with the best possible service. That means learning the best techniques, technologies, and the latest trends when it comes to installing cell boosting solutions.
WilsonPro specializes in passive distributed antenna systems, or passive DAS. And we make sure that the integrators of our full range of products have the expertise to provide the right solution, the most effective way to their end users. Recognizing a need for training, WilsonPro began offering training at its facility in Dallas in December of 2017.
The training offers support for any trades that will have an opportunity to go into a home, business, or other facility and improve the cell signal in that location. The training sessions typically host 20 people at a time, including those involved with "audio/visual operations, communications, and electrical," according to National Training Manager Merle Taylor.
On-site training through WilsonPro's Certified Installer program gives attendees access to the industry's top selling line of cellular signal boosters. Custom integrators get personal attention and expertise needed to support their installation knowledge base to serve customers. These 16-hour sessions occur over two days and cover custom design support, industry leading warranties, training and certification, collaboration and more.
At the epicenter of telecom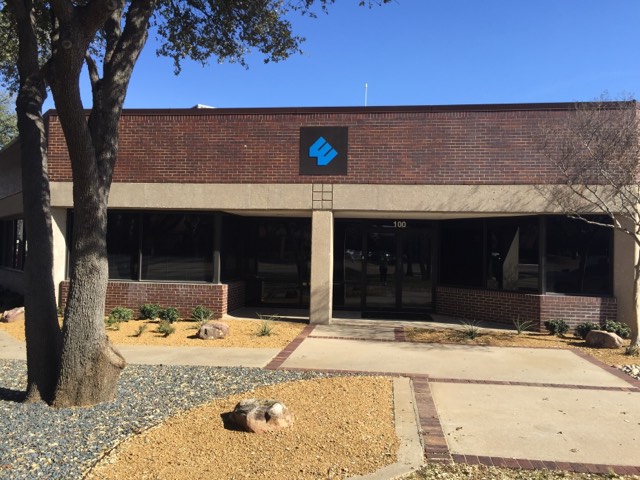 Richardson, Texas, less than 15 miles from Dallas, seemed a natural place to set up shop for the live trainings. "This is the telecom capital of the U.S.," Taylor says. "There are regional headquarters for AT&T, Verizon, Metro PCS, and Sprint here as well as a major hardware facility for Ericsson."
Currently, WilsonPro offers bi-monthly trainings at the facility. Taylor says the average group size in the sessions can range anywhere from five to 17 people. The cost of the training is $250, and every attendee gets a free signal meter, which is valued at about $300.
In addition to offering training on the skills mentioned above, Taylor says each session also focuses on troubleshooting so that attendees can get some experience with real problems they are likely to encounter once they're out in the field handling these passive DAS installations. Merle brings more than 30 years of experience to the training. His background has included stints as a technician, and doing design work that's taken him all over the world.
Putting experienced techs out in the field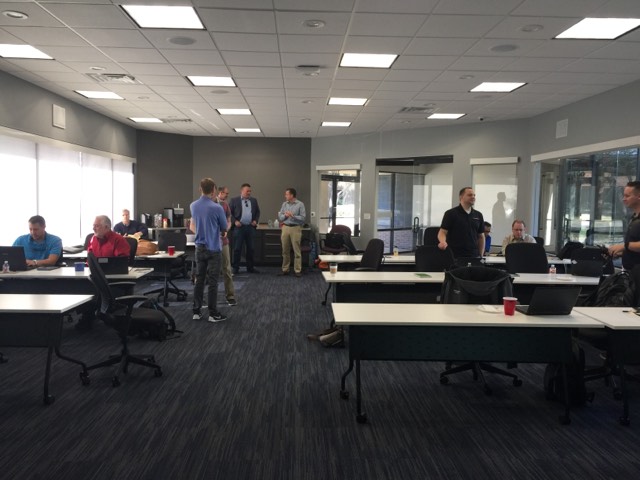 Taylor says the training is beneficial because it's building up the number of knowledgeable technicians in the industry who understand the installation and management of passive DAS cell signal boosters. For those that want to be WilsonPro-certified installation partners, the training is a requirement.
"We want to push to make sure we have experienced people out in the field," he says. "Once you've completed the training you are then an official, certified installer."
By putting more trained integrators in the field, WilsonPro has more quality control and can therefore better serve its customers that seek cell signal amplifiers and boosting solutions, no matter what field they're in or what they need.  
What really makes the training unique, according to Taylor, is the benefit of on-the-job training and the ability to pass down more than 30 years of experience. WilsonPro currently offers a 90-minute online training on the off weeks when the live events aren't offered, but he says he believes the hands-on training is where integrators will get the most benefit. 
If you'd like to learn more about becoming a certified WilsonPro integrator and attending this live two-day training, we'd love to see you in Dallas at an upcoming session.
Categories:
Integrators
Resellers