Don't Lose Business to Big Box Stores Because of Poor Cell Service
Estimated Reading Time: 3 minutes
As a small business retailer, you strive to differentiate yourself from big-box stores with personal service, quality products and a unique customer experience. For all the conveniences of modern big-box shopping, those brands simply can't match the personal touches or mom-and-pop feel of a local business.
One area where big-box stores tend to surpass their mom-and-pop competitors is in the area of cellular connectivity. If your brick-and-mortar store is housed behind walls of, well, brick and mortar, those building materials may affect the cell signal strength in your shop. That's a problem because a 2015 study found that 90% of shoppers use their phones while shopping in stores.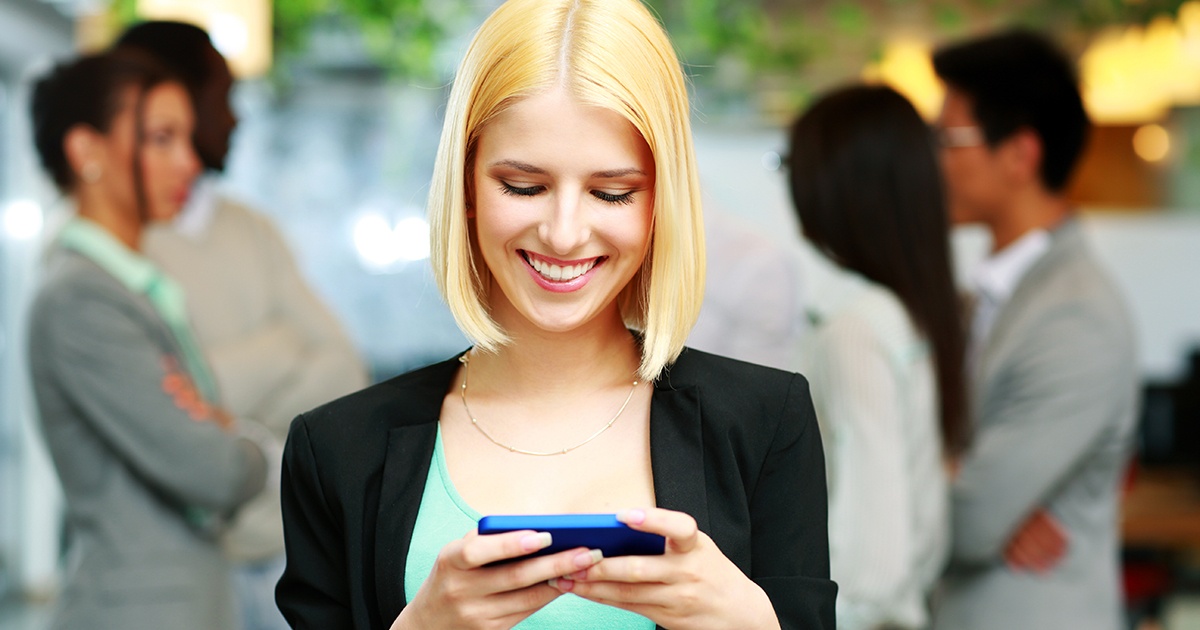 Why is cellular signal so important? Customer engagement for starters, but also consider the lengths shoppers will go through to verify a purchasing decision: reading reviews, calling a friend, and comparing prices. All of those steps require a reliable in-store cellular connection.
Even if you think you have reliable cellular signal in your store, heavy use of the cellular network in the building can overload your network. And if you think Wi-Fi is the answer, Wi-Fi-enabled stores are susceptible to connectivity issues and most shoppers avoid in-store Wi-Fi access over security concerns and cumbersome passwords.  
With a commercial cell phone signal booster, or passive distributed antenna system (DAS), in your store you can achieve enhanced connectivity for both your internal systems and your customers' devices. From soliciting purchasing advice to checking online reviews, a strong, reliable cellular connection creates a more rewarding in-store experience and can help keep business from walking out the door to the nearest competitor.
Facilitate the buying process
The sight of customers calling friends for advice or browsing through their phones looking for reviews is probably familiar. Let's say a customer pulls out their phone to check online reviews but experiences slow loading speeds. Or, imagine the customer snaps a picture with the top specs to send to a trusted friend for purchasing advice. However, due to an unreliable cellular signal in your store, the photos don't get through and, without the friend's feedback, the customer leaves the store without purchasing.
In a store outfitted with a passive DAS, that customer would have easily connected with their friend and received feedback on the potential purchase. Without it, the customer walked out and you missed a sale.
The same connectivity allows customers to compare prices against your competitors. While this may immediately seem like a drawback, the opportunity to match a competitor's price can lead to a sale. Better yet, if your store already offers the best price, strong connectivity gives the customer a chance verify your competitive prices and increases the odds of in-store conversion.
Close more sales
Once a customer commits to a purchase, don't let an unreliable cellular signal or fixed line connection come between you and valuable revenue. A fast and reliable point-of-sale system gets customers checked out quickly and securely and leaves them with a positive impression of your business.
A slow or unresponsive system, and the delays that go with it, can cost you a sale and your reputation. Lack of a secure internet connection can hinder credit card validation and increase fraud rates. A cellular backup can both alleviate security concerns and reduce costs over solely using a fixed line connection.
A dropped call or failed text message might seem like an insignificant problem in a retail setting but good connectivity could keep a customer in your store. What's more, clients waiting in a checkout line want to quickly review their email and text messages to pass time, so it's essential to provide connectivity solutions in areas with the most cellular demand.
Want to learn more about signal boosters and how they can enhance call quality and data transmission for your retail store? Download our Buyer's Guide to review wireless signal solution options for your business.
Categories:
Passive DAS vs Active DAS
Small Business