Posted on February 21, 2018
Why Mobile Accessibility is Key to Your Business' Success
No matter what business you're in these days, to be competitive you must have a mobile presence. Many businesses whose bread and butter is in brick-and-mortar locations assume that mobile and online accessibility factor less into the customer experience equation. This is simply not true. The majority of the American population — some 77 percent — now owns a smartphone. Whether your customers are on your website or in your store, the mobile experience plays a role in how they interact with your business and whether or not they become a repeat customer.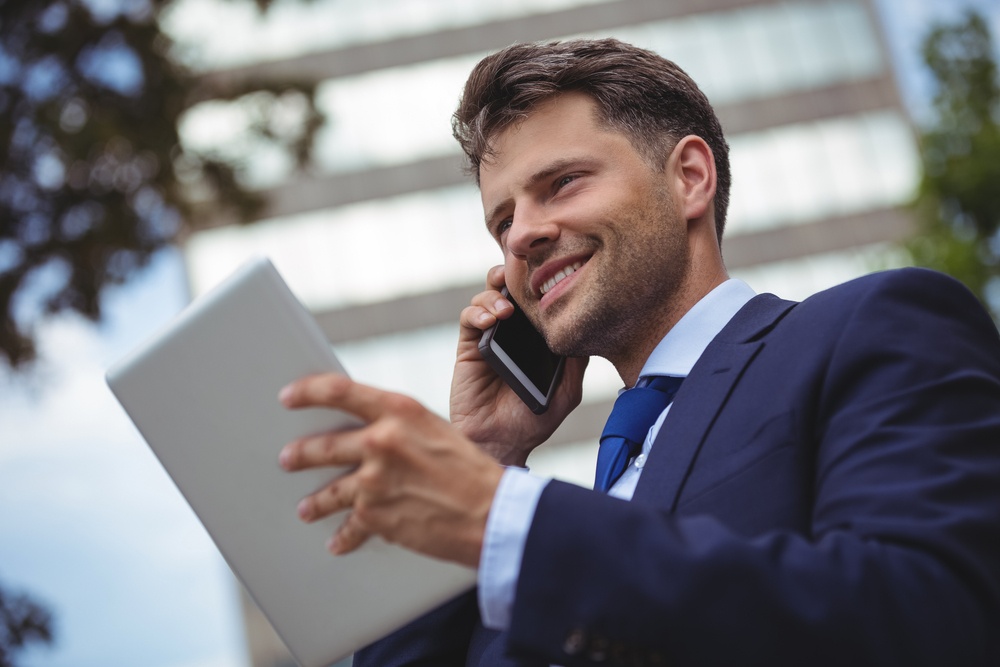 Particularly in the retail and restaurant business, the mobile component can be a huge boon to business, helping you to attract customers, and to improve the customer experience. Consider this: Forty-eight percent of companies used mobile coupons in 2017, and mobile offers are redeemed ten times more often than print offers, according to eMarketer.
So how can brick-and-mortar establishments, where the majority of business happens onsite, capitalize on the mobile experience? There are many mobile and online features that are complementary to the in-person experience and that can make a significant positive impact on your business.
Shopping advice
Many customers use their phones to reach out to friends or family members for advice when making a purchase. Thanks to the advent convenience of smartphones, just about every purchase, no matter how major or minor, can be quickly and easily vetted by a trusted source. You've probably been in this scenario yourself, and maybe even been frustrated when snapping a picture of a pair of jeans or a suit to get a second opinion when shopping solo only to have it go nowhere. If so, you know you don't want your own customers to experience that same frustration.
Social marketing
Social is a huge part of the draw for consumers' mobile use. In fact, 80 percent of social media time is spent on a mobile device. If your retail store or restaurant doesn't have a social media presence and a mobile app, you are missing out on opportunities for valuable marketing.
It's important to enhance the mobile experiences that happen in tandem with the in-store experience. Whether it's via a social media check-in, or a patron uploading an image of fancy fare from your restaurant to an Instagram account, your business benefits from this free marketing. Mobile check-ins also provide you with the opportunity to "reward" frequent and repeat customers.
The rise of mobile coupons
Just about every major retailer now offers some type of mobile coupon program, and you should too. One of the most popular is Target Corp.'s Cartwheel app, which claims some 7 million users. The app delivers weekly specials and coupons to a user's smartphone to be redeemed via a barcode in the store. While your business may not be anywhere close to the size of Target's, every single business can benefit from the popularity of coupons.
Not all customers have a coupon at the ready, however. Many customers search for coupons while they're in a store or restaurant and they expect to be able to get online quickly and easily to do so. The ability to access a coupon can be the difference between making a sale and watching a customer walk out the door.
It ultimately comes down to human psychology. According to a report from Koupon Media, customers spend more money, buy more products, and adopt new technologies when they're given a mobile coupon.
Whether you're running a small retail boutique or a popular neighborhood bar, your business can benefit from staying connected to your customers via mobile channels. Of course, at the crux of this is your ability to support and serve the apps and mobile devices your customers are using. Doing so ultimately comes down to the quality of cellular connectivity in your business.
Giving your customer's the best mobile experience
If you're dealing with poor cell phone signal strength and customers can't access your mobile site or access your mobile coupon offerings, the result will be frustrated and unhappy customers. Sixty-one percent of users surveyed said they will not return to a mobile site they had trouble accessing. Particularly when users are in your establishment, they expect to be able to easily access all of the offers and bells and whistles associated with your business.
If your restaurant or retail store isn't thriving on mobile because of poor cellular connectivity, it's important to fix the problem in order to provide your customers the best possible mobile experience. Cell signal boosters offer an affordable solution to poor cell signal no matter where your physical business is located. Passive distributed antenna systems, also known as passive DAS, use existing strong outdoor cellular signal, capture it and amplify it within your store or restaurant by up to 32 times.
If you'd like to learn more about how passive DAS signal boosters can elevate your customers' mobile experience with your business, contact WilsonPro today.
Categories:
Passive DAS