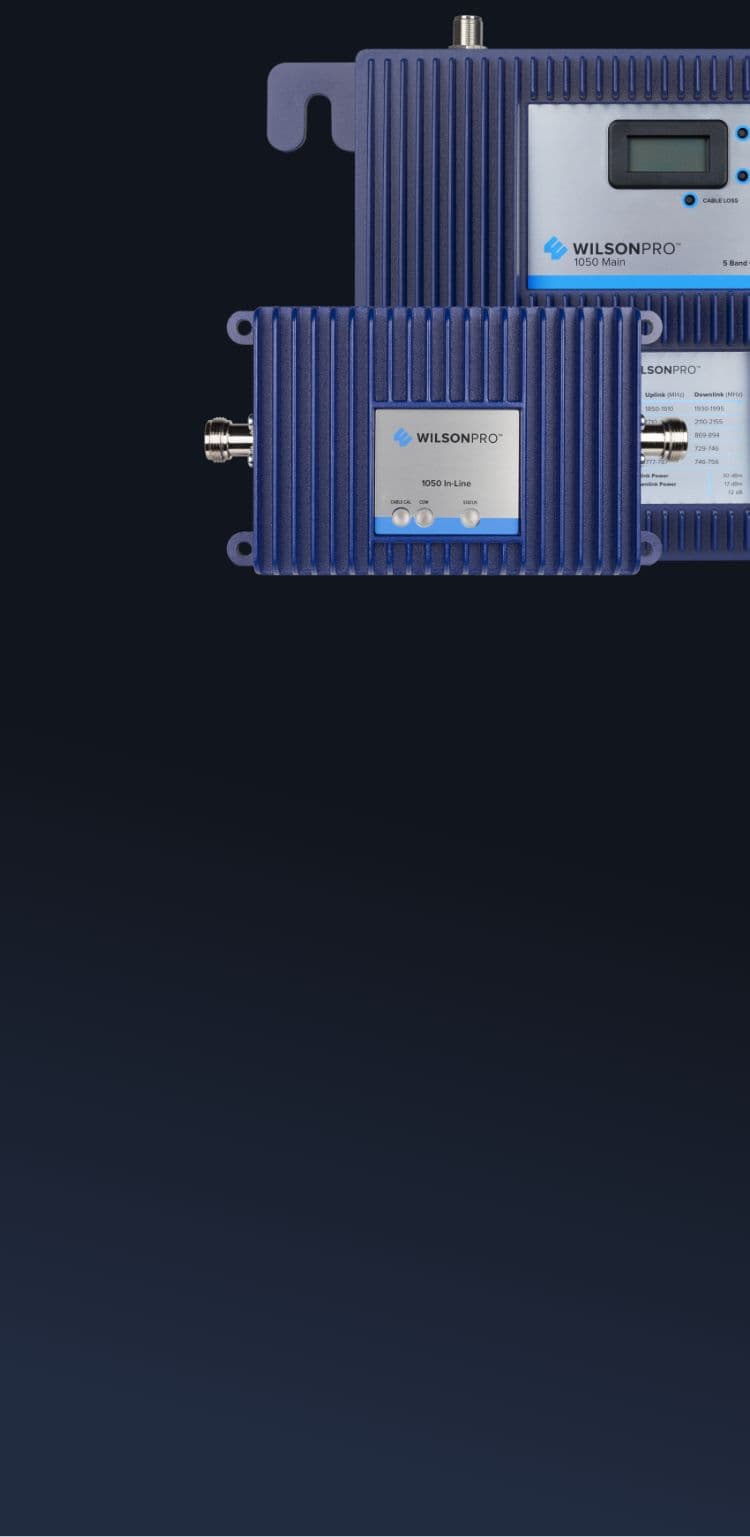 Extend Your Reach.
---
The industrial Pro 1050 is engineered as an inline solution to compensate for signal loss in long cable runs.
Get A Quote

Provide coverage in hard-to-reach areas, such as utility and equipment rooms. The WilsonPro Pro 1050's two repeater system is engineered to compensate for signal loss in up to 300 feet of Wilson400 coaxial cable.
SPEC SHEET

Pro 1050
Detailed technical information

Download
Pro 1050 News
Learn more about the benefits of adding inline amplification to a WilsonPro repeater system.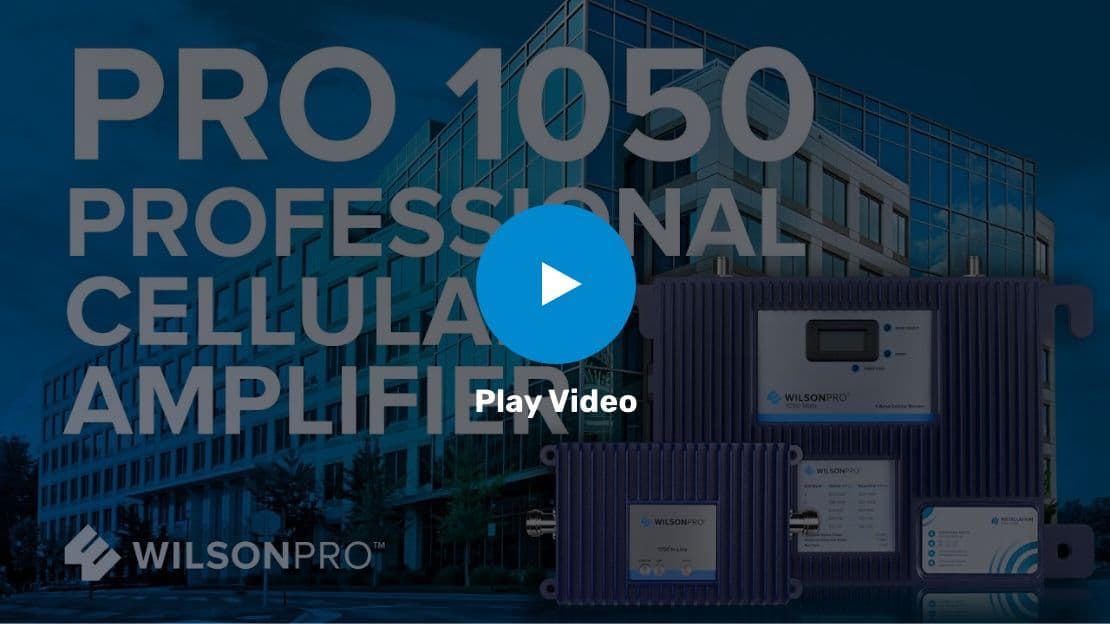 Conquer Cable Runs.
When long cable runs make it difficult for a cellular signal repeater to adequately amplify coverage, the Pro 1050 is the answer. Engineered to enhance coverage over long distances, this repeater is an ideal add-on.
Extend 5G
Amplify low-band 5G and compensate for signal loss with the Pro 1050.
Scalable Amplification
Add the Pro 1050 to an existing WilsonPro system or install it as a standalone solution.
Enhance Coverage
Compensate for signal loss in long cable runs and improve coverage in hard-to-reach areas.
Immediate ROI
This affordable repeater can be installed in a matter of days with minimal disruption.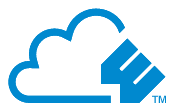 Free Access to WilsonPro Cloud for 1 Year with Purchase.
Learn More
Recommended WilsonPro
Parts and Accessories
Customize your solution by adding compatible antennas, cables, and more.
What Can WilsonPro Do For You?
Want to learn more about WilsonPro's unique solutions and managed services? Submit some information, and we'll be in touch soon.