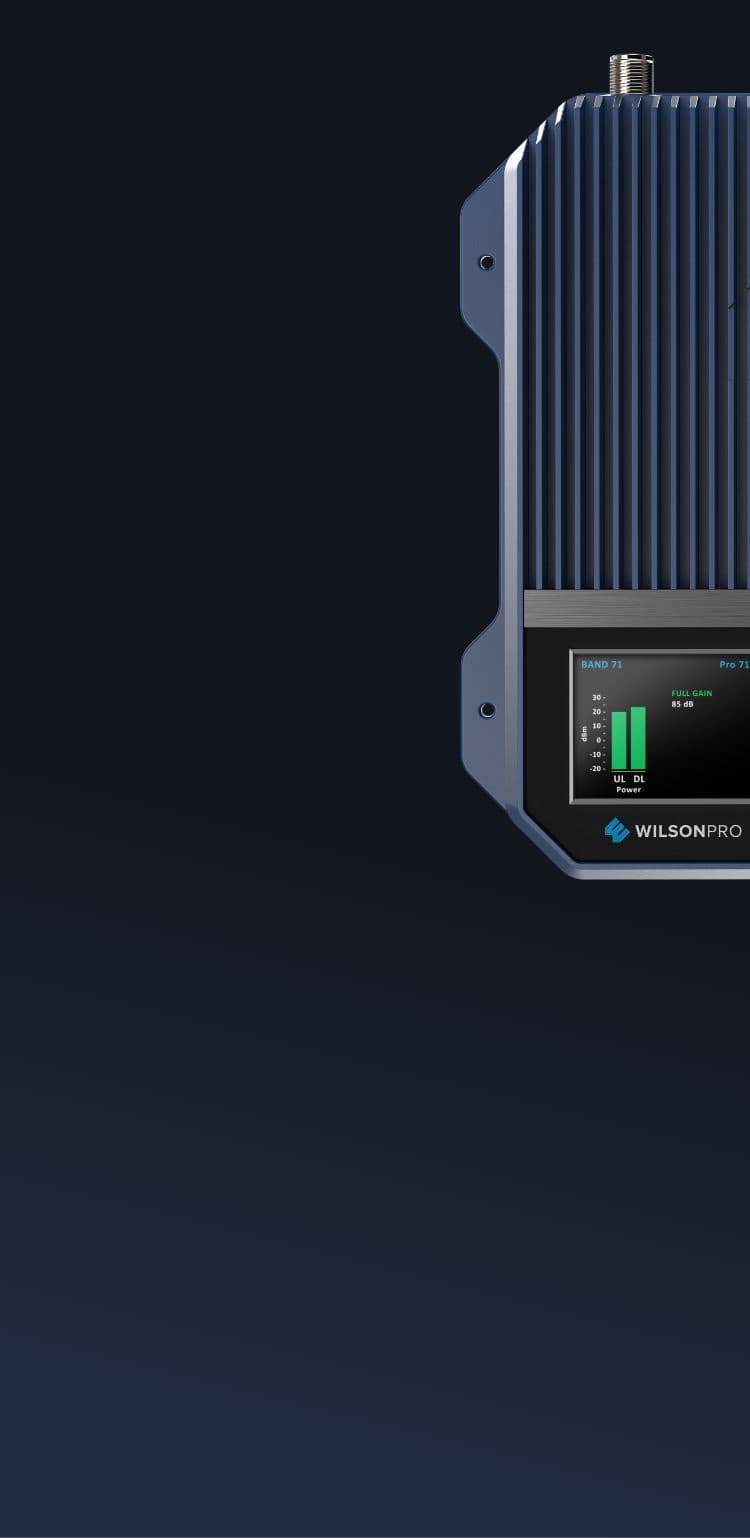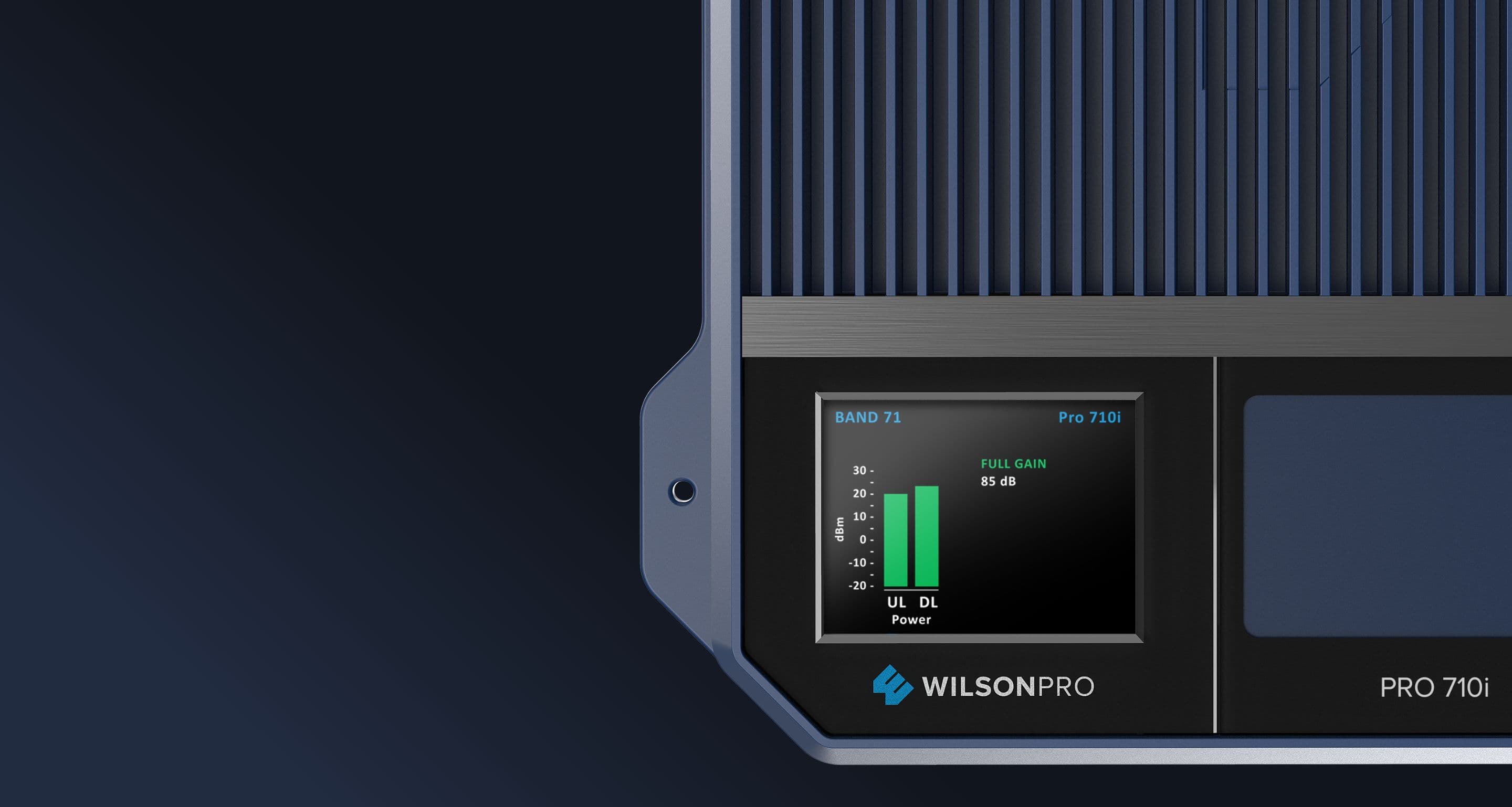 Strengthen Band 71.
---
The industrial Pro 710i is engineered to strengthen low-band 5G coverage exclusively on Band 71.
Get A Quote

The Pro 710i is our first-ever 5G-specific cellular signal amplifier. It's engineered exclusively for Band 71; a 600MHz low-frequency spectrum of 5G used in select areas by TELES and Rogers. Pro 710i is added on to other WilsonPro systems or as an amplifier on its own.
SPEC SHEET

Pro 710i
Detailed technical information

Download
Pro 710i News
Learn more about the benefits of amplifying Band 71 coverage.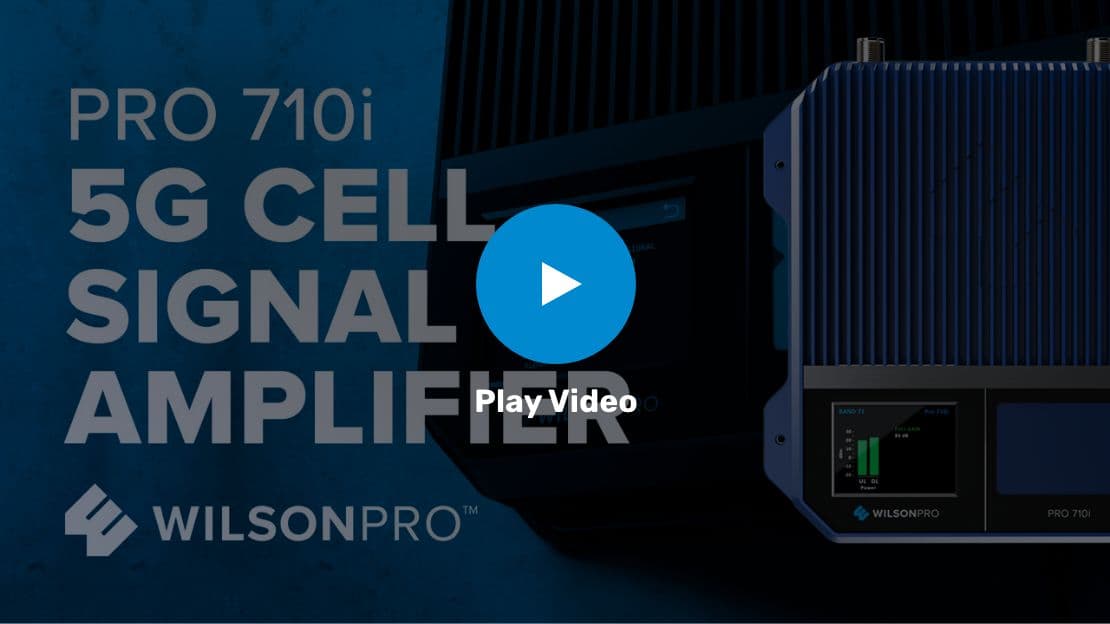 Amplify 5G on Band 71.
The Pro 710i is engineered exclusively to improve Band 71 coverage dedicated to low-band 5G spectrum. It's an excellent addition to any WilsonPro system.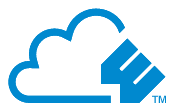 Free Access to WilsonPro Cloud for 1 Year with Purchase.
Learn More
Recommended WilsonPro
Parts and Accessories
Customize your solution by adding compatible antennas, cables, and more.
What Can WilsonPro Do For You?
Want to learn more about WilsonPro's unique solutions and managed services? Submit some information, and we'll be in touch soon.