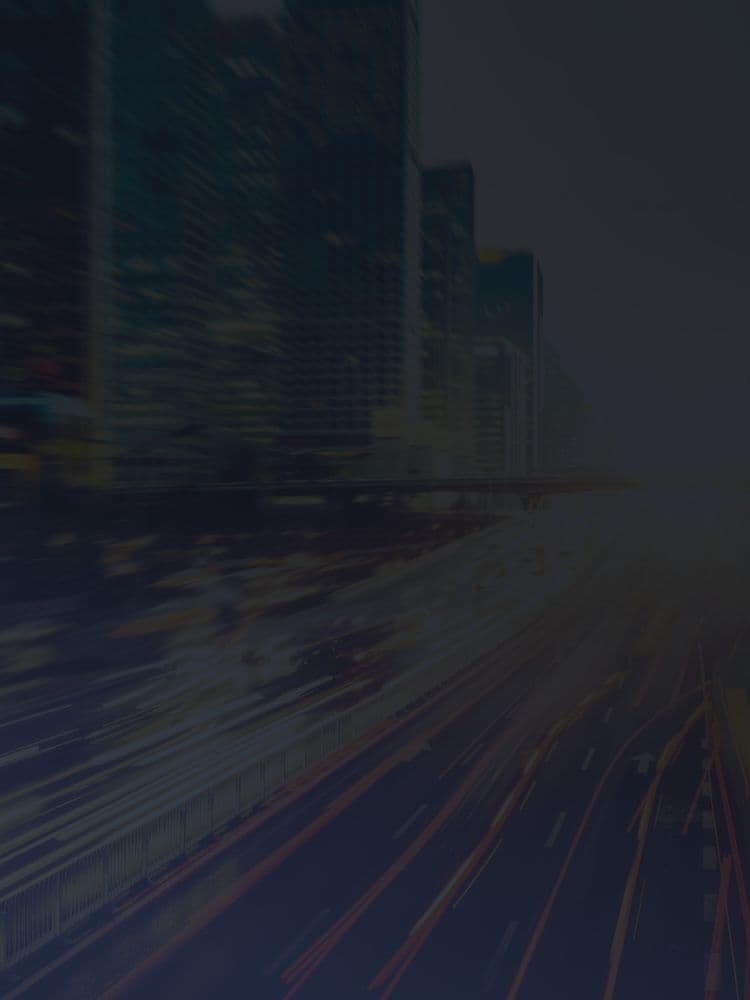 Green buildings are a great concept: They're low-maintenance, eco-friendly and they reduce strain on local resources. The more commercial buildings meet or exceed LEED status, the less they impact the environment, and that's good for everyone.
There's a snag, though: green construction invariably uses a lot of low-E glass, and low-E glass kills cell phone service.
In this blog, we'll deep dive into low-E glass and a few more RF-blocking green building materials. Then we'll tell you how you can embrace commercial LEED design and maintain your cell phone reception at the same time with a WilsonPro passive DAS signal repeater.
What Is Green Building Design?
A 2019 survey by the Green Building Adoption Index found that over 42% of commercial buildings were green certified. Two main types of green building design certifications exist in the United States: LEED and Energy Star. Let's explore each type.
LEED Certification
First developed in the early 1990s, LEED (Leadership in Energy and Environmental Design) standards encourage sustainable building design. Construction projects have to meet a strict set of criteria before they qualify for certification under the LEED rating system.
There are three overarching LEED certification levels for commercial buildings:
BD+C (Building Design and Construction): New construction projects (core and shell) including major commercial, school, hospitality, retail and healthcare building renovations
ID+C (Interior Design and Construction): New interior projects, including commercial, hospitality and retail design and construction
O+M (Building Operations and Maintenance): Minor enhancements to existing buildings, including commercial, school, hospitality, retail and healthcare building improvements
LEED assessors award points based on six main categories:
The sustainability of a building's site
Energy efficiency and energy source
Available natural light, ventilation and other interior features
Materials sourcing and waste management
Building design innovation
Water efficiency
Energy Star Certification
You've probably seen Energy Star stickers on refrigerators, lightbulbs, toasters and other household appliances. Perhaps surprisingly, low-emission buildings can also earn Energy Star certifications. Performance standards are set by the EPA, and buildings get a score between 1 and 100. To get a coveted Energy Star certification, buildings have to score over 75 points, and they must be recertified every year.
What Are the Top RF-Busting Building Materials?
Radio frequency signal strength is measured in decibel-milliwatts (dBm). A great 4G signal is about -90 dBm, while an excellent 3G signal is about -70 dBm. Solid objects, including vehicles, buildings and even foliage, slow down RF transmissions.
A lot of the materials used in Energy Star or LEED construction or renovation projects block RF (radio frequency) signals, so cell phone reception can vanish the moment you walk into your building. Here are four of the most notorious culprits:
Low-E Glass
We mentioned low-E glass earlier because it's one of the most RF-blocking building materials out there. Tinted and low-E glass creates a barrier against UV without obstructing light, but it also subtracts as much as 40 dB from your cell phone signal.
Bricks and Blocks
Bricks and blocks look aesthetically pleasing, making them a common choice for LEED buildings. Clay, shale or cement bricks and blocks also reduce your cell phone signal by up to 28 dB.
Steel
An essential component in most modern commercial buildings, steel helps create a strong frame and reinforces a concrete shell. Steel beams, however, block RF by as much as 50 dB, leading to serious cell phone signal problems.
Concrete
Concrete is an incredibly popular building material choice — particularly in high-rise buildings — because it's so easy to work with. Unfortunately, a 6-inch layer of concrete can cut your smartphone signal by up to 20 dB.
When combined, low-E glass, bricks, blocks, steel and concrete can totally blot out RF signals. Other problematic building materials include drywall (up to -2 dB), fiberglass insulation (up to -2 dB), regular glass (up to -4 dB) and wood (up to -12 dB).
What About 5G?
Commonly known as 5G, fifth generation wireless technology is a multi-band breakthrough. It offers a maximum speed of 20 Gbps with almost zero latency — basically, cell phone users enter requests and receive responses almost instantly. No more waiting for web pages to load or large files to download.
Surely, then, 5G signals will penetrate green buildings. After all, 5G is more advanced than 4G and uses a more powerful RF signal, right?
Unfortunately, the opposite is true. Fifth generation wireless technology provides low-latency/high-speed service because of the high-frequency millimeter wave bands (mmWave) on its high-band spectrum. In layman's terms, 5G will have even more trouble reaching a green building than 4G or 3G.
What's the Solution?
Worried about cell phone signal quality in your green-certified building? You can make life easier for your employees, customers and clients with a cellular repeater system. Cell phone signal amplifiers pull in RF signals from outside your premises, boost them, and rebroadcast them inside your building. They also capture signals from cell phones and rebroadcast them to nearby carrier towers.
Most business owners with large commercial sites choose either active or passive distributed antenna systems (DAS) to help them achieve better inside cell phone coverage. Active DAS systems tend to be extremely expensive and complex to install, making passive DAS the go-to solution for the majority of business consumers.
In-building signal repeaters usually have three main components: an external antenna to capture RF signals, an amplifier to multiple weak RF signals and an indoor antenna to rebroadcast strengthened RF signals to cell phone users. Coax cables link all three elements, sending high-frequency electrical signals from one component to the next with minimal signal loss. When they're properly installed, cell phone signal amplifiers eliminate the downsides of green building design.
Why WilsonPro?
Simply put, some in-building connectivity products are better than others. WilsonPro's amplifiers are top-of-the-line products, and they're designed to last for years. They greatly improve signal strength even in challenging circumstances, and they're cost effective to install.
Based on passive DAS technology, WilsonPro's repeaters are FCC regulated (FCC Part 20) and work with all signals from all carrier networks, making them a great choice for your commercial premises. Unlike active DAS installations, WilsonPro amplifier installations don't need to go through any type of approval process.
Here are a few more good reasons to choose WilsonPro:
WilsonPro products are extremely dependable, making them easy on your long-term business budget, and they're simple to install.
Anyone familiar with structured cabling systems can learn to install a WilsonPro signal repeater.
WilsonPro passive DAS systems don't require access to your network, so people can make secure calls on their cell phones from anywhere inside your business premises.
Wilson Electronics has a long history of innovation, currently holding over 40 US patents.
Big names like Marriott, IKEA, Target and Whole Foods use WilsonPro solutions inside their buildings.
WilsonPro's line of small office and commercial signal amplifiers can boost cell phone signals in buildings from 5,000 sq. ft. up to 100,000 sq. ft. All of WilsonPro's enterprise products are based on the company's brand new Multi-Tower Targeting technology, which uses multiple outdoor antennas to amplify individual frequencies.
When you choose WilsonPro, you also get access to WilsonPro Cloud, which lets you monitor, manage and adjust your boost level remotely using your smartphone, tablet or computer. Tailored to your needs, each WilsonPro product comes with a robust three-year warranty.
Make Money with WilsonPro
If you're impressed with your own WilsonPro installation and want to share the technology with your clients and customers, why not become a WilsonPro reseller? We produce a broad range of cell phone amplifiers for office buildings, commercial premises, warehouses and fleet vehicles. With WilsonPro, you can stay connected at your desk or on the go.
The Wrap
According to the World Economic Forum, real estate generates over 40% of the world's carbon emissions, making green building design a major lynchpin in the global fight against climate change. LEED and Energy Star-certified buildings are low-maintenance and produce fewer emissions than comparable non-certified buildings. However, construction materials used in green building projects often block RF signals, knocking out cell phone reception in the process.
Thankfully, you can remedy the no-signal situation in your green building with a commercial cell phone signal amplifier from WilsonPro. To find out more about WilsonPro products, or to arrange a free consultation, get in touch with us today.