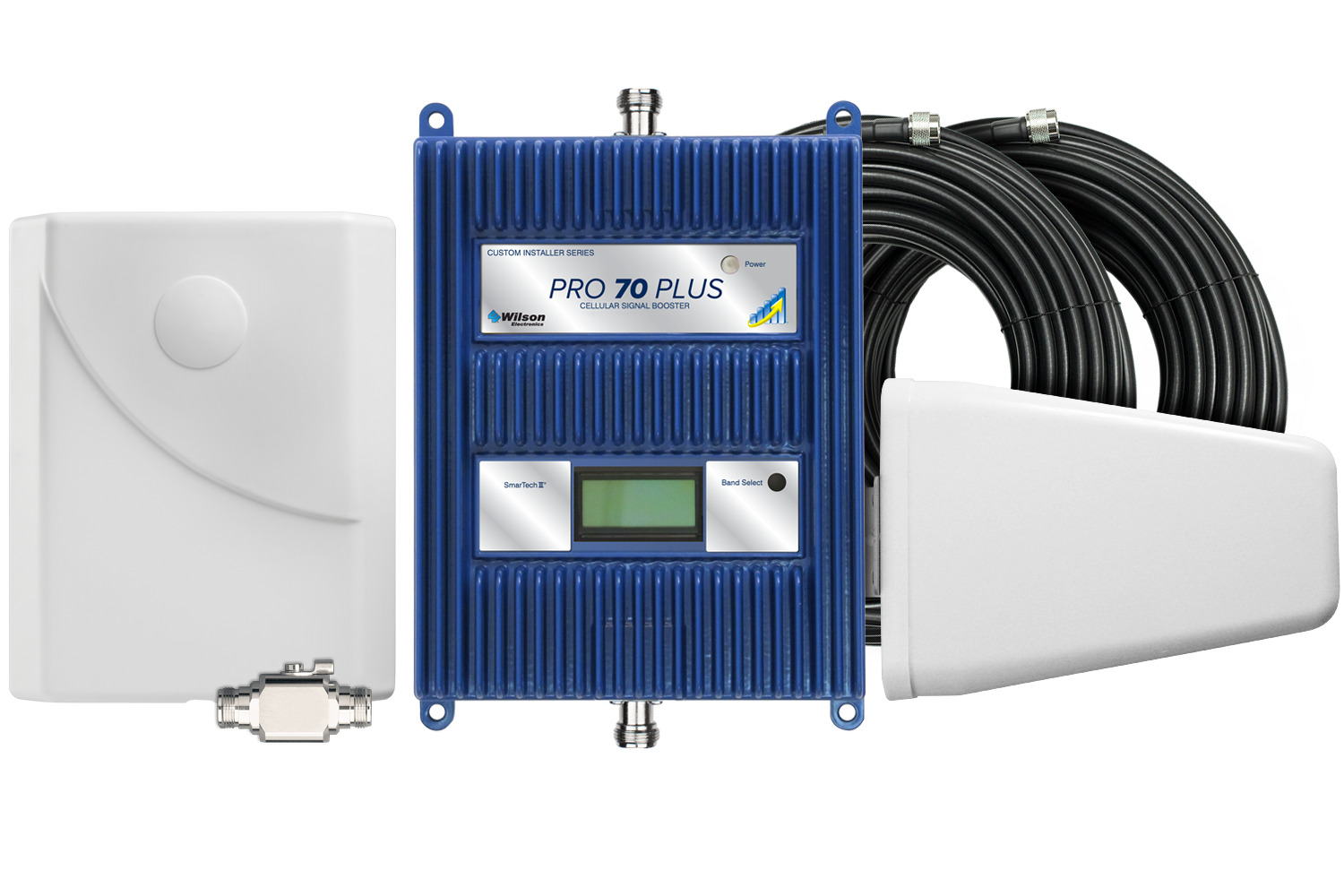 Pro 70 Plus (50 Ohm)
SKU: 463127F
Boosts 4G LTE up to 25,000 sq. ft.
Boosts cell phone signal inside a building or large area

Up to 70 dB Gain

Expansion kits available
Product Description

Pro 70 Plus (50 Ohm)
The Pro 70 Plus from Wilson Electronics amplifies weak cellular signals to provide reliable voice and data coverage - including 4G - inside homes and other buildings where signals may not penetrate. The Pro 70 Plus features a self-optimizing microprocessor with a built-in graphical signal meter. The uplink and downlink power display makes it easy for the integrator to determine the direction of the cell tower and the strength of the available signal, which greatly reduce installation time.
Like all Wilson boosters, the Pro 70 Plus features cell site protections that prevent any possibility of interference with cell towers. Wilson Electronics quality and an industry-leading three year warranty make the Pro 70 Plus the clear choice for the professional technology integrator.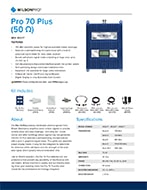 Download Spec Sheet
How it Works
Bidirectional amplifiers (boosters) detect and collect very faint cell signals—much fainter than your phone can detect.
The boosters amplify faint signals to a useable level.
The amplifiers broadcast the boosted signal inside a commercial building, allowing them to be picked up by your phone or other cellular device.
Key Features
Digital Display for Automatic Gain Control 5-Band All Carrier Highest Available Indoor Coverage
See what WilsonPro can do for you
FILL OUT THE FORM TO RECEIVE INFORMATION AND UPDATES